PAGAN HIERATIC ELEMENTS
Videos about Pagan Religion
Claudio Simeoni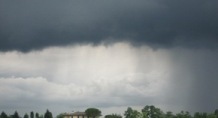 The Pagan Religion is the Religion of s/he who lives in the storms of life.
In Polytheistic Pagan religion, the ritual aims to renew, in a collective way, the relation between the subject and the world in which it lives. The subject that organizes the ritual considers him/herself an actor in life, merged in a whole of actors, that s/he calls GODS, who are bearers of interests and aims in which, and for which, the subject itself has changed.
On this page the eight movie titles:
1) Zeus; the atmosphere. The breath of Nature's living Beings
2) Proteus, the water of life!
3) Hera, the Nature Light, the life!
4) Rhea; the Being Earth the earth, the body!
5) Freedom in Ancient Religions as a foundation of Polytheistic Paganism
6) Ecate; the cosmos the life as light in the infinite!
7) Pagan baptism of fire
8) The magic in the Pagan Sacred Wood of Jesolo - Venice
Claudio Simeoni

Mechanic

Apprentice Sorcerer

Keeper of the Antichrist

Tel. +393277862784

e-mail: claudiosimeoni@libero.it
Pagan Religion
The Pagan Religion is the religion that acknowledges the world as an ensemble of Gods. It leads people and society to live among the Gods, in order to become Gods themselves.